Pre-order - Sharpfinger Pikal trainer
$

25.00
Sold out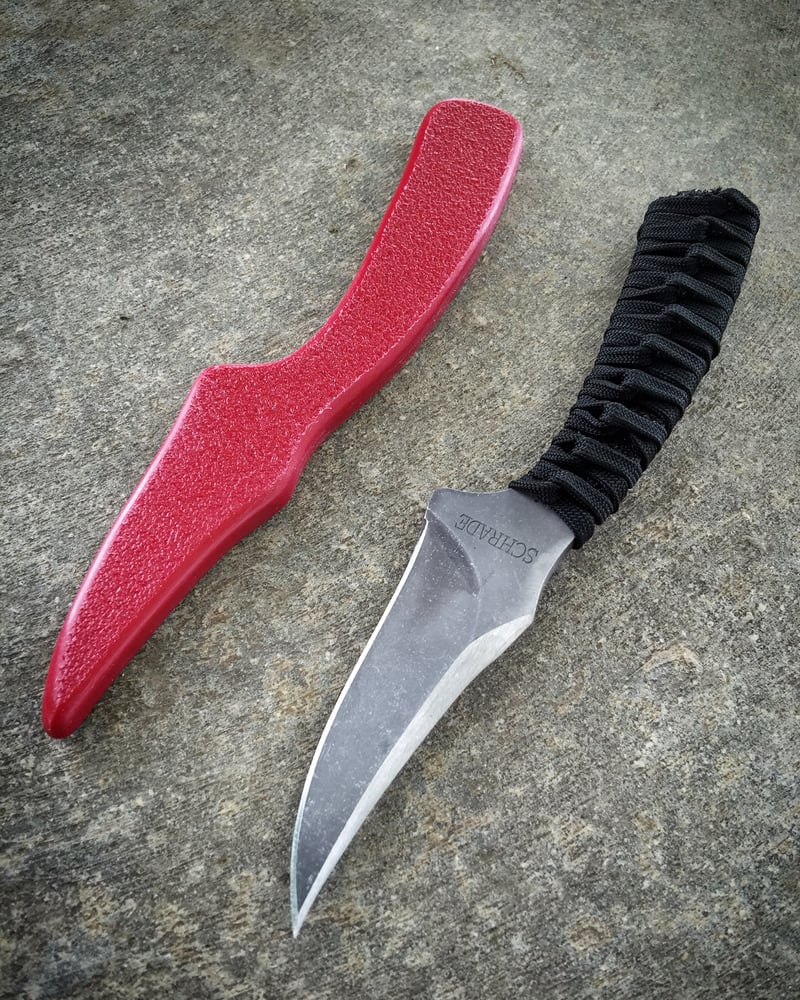 NOTE: This is a PREORDER. Trainers are not ready to ship!
These are polymer trainers for the Schrade Sharpfinger Pikals I make. Polymer trainers are rigid and stiff enough for all disarms and techniques, but have a number of advantages over steel or aluminum drones:
- They're safer. While they are constructed from a hard plastic, they are softer than metal, and less likely to chip a tooth, break a rib, or damage an eye.
- They're more comfortable in training. Due to the edge and tip being broader and crowned, there is less felt pressure for your training partner. This doesn't have any negative effect while you're training, but if you've ever been painfully poked from someone being overzealous with a metal drone, or cringed after dozens of repetitions of having the edge dragged across your forearm, you can appreciate being able to train longer with less discomfort.
- They're easier to maintain. Should the edge get dinged up eventually, a few minutes with some fine sandpaper can easily repair any damage.
The trainer is also available with a sheath with either an overhook for IWB carry, or a pull-the-dot loop for centerline carry on the outside of the belt. Be sure to note in your order comments which attachment you'd like.
Finally, these trainers are not ready to ship, as this is a PREORDER! I'll be completing these as a batch, so please be patient, as I'm a one man shop! Since most of these will be ordered with the Sharpfinger Pikal preorders, I'll be doing them at the same time, and I'm expecting a 6-8 week build time. It likely won't be quite that long, but the last batch took longer than expected, and I'd rather get these out sooner than expected than miss a deadline.
If you'd like to preorder the knife that this is modeled after, please visit this page: If you'd like a trainer, be sure to hop over to this page: http://zulubravokydex.bigcartel.com/product/sharpfinger-pikal
Please note, this page is for the Sharpfinger Pikal training knives only; I will add more options for a variety of trainers in the near future.